We believe that continuously monitoring stakeholder demands and crafting suitable responsiveness strategies must therefore be a focus of successful business strategies.
Max Group is engaging and communicating more with its stakeholders through social media and in-person meetings. It has participated in a variety of local and international fora focused on responsible business in Myanmar, both with NGOs and industry groups. Max Group is now publishing an annual CSR report, and its annual report contains non-financial information.
Stakeholder Engagement Guidelines
Stakeholder Engagement Plan
Stakeholder Mapping
Intro
Our Stakeholder engagement strategy will reflect the important component which interplays social, economic, cultural, and political considerations to our business activities and investment.
A stakeholder is "any group or individual who can affect or is affected by Max Myanmar Group's business activities".
We hold that interests of different stakeholder groups are legitimate and of "intrinsic value" for our Max Myanmar group of Companies.
In our stakeholder engagement strategy, we are going to consider the following key components areas.
If you want to read more  Download PDF
Proactive Stakeholder Engagement and Management of Risks, Impacts and Opportunities
Map Stakeholders
Track and Report Engagement and Impacts
Track and Report Human Rights Due Diligence
Managing Operations and Projects Footprint
Invest in Communities and Local Content
Execute Hight Quality Engagement Plans
Execute Human Rights Due Diligence
Managing Risks and Opportunities Footprint
Assess Human Rights Risks and Impacts
Collaborate Internally and Externally
Assess and Plan for Social Issues in New Country Entry
Engaging Externally Footprint
Investors
Communities and Civil Society
Industry
Policy and Regulatory Dialogue
Building Capacity: Resourcing, Knowledge Sharing, Skill Development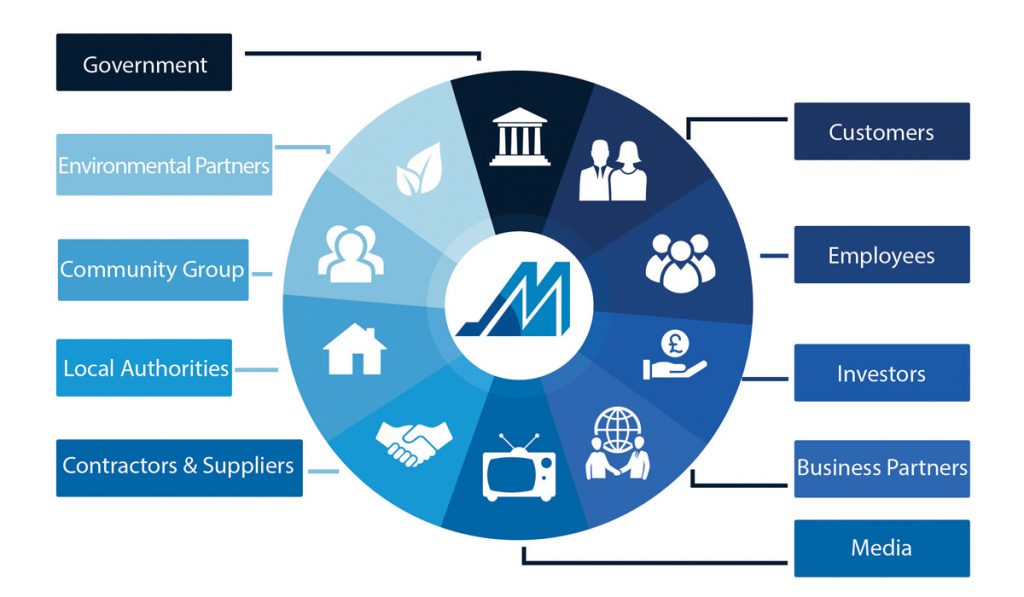 "We, Max Myanmar, believe that value creation depends on the interactions of many stakeholders."
Our Stakeholder engagement approach is based on the principle of shared value. We want to create partnerships with a strong focus on public/private sector collaboration, knowing that our ability to succeed as a business is based on partnerships, including relationships with local authorities, trade unions, government ministries, business partners, community and relationships with our various suppliers.
By working effectively with these stakeholders, we will not contribute towards improving the lives of our customers, but also enhanced our supply chain – particularly in support of our sustainability strategy focus on maximizing sustainable business potentials and its ability to support the competitive advantage of Max Brand.