Max's Sustainable Development Goals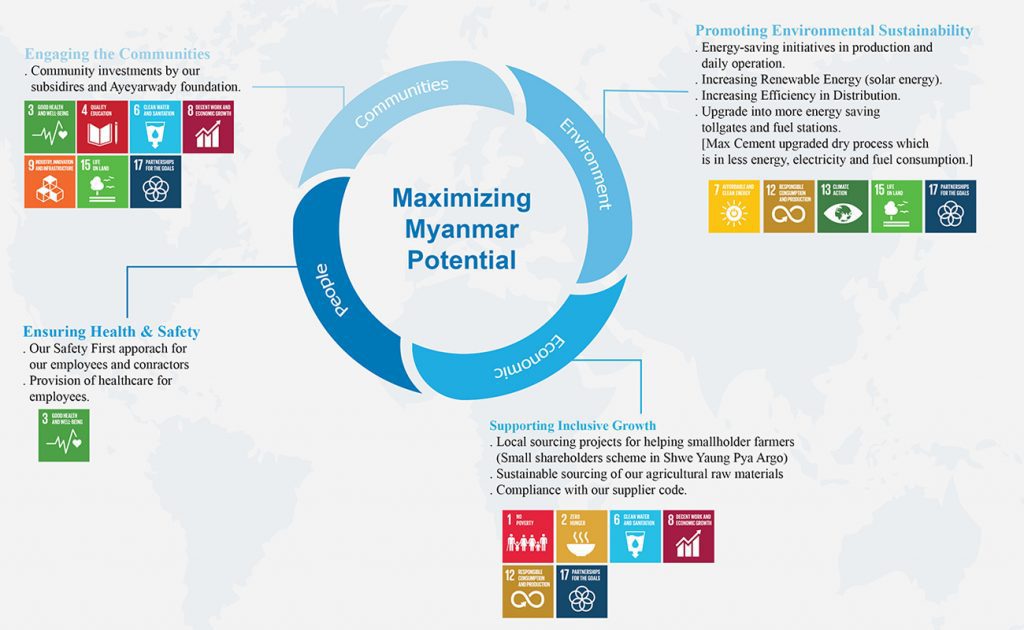 Engaging the Communities
Community investments by our subsidiser and Ayeyarwady foundation.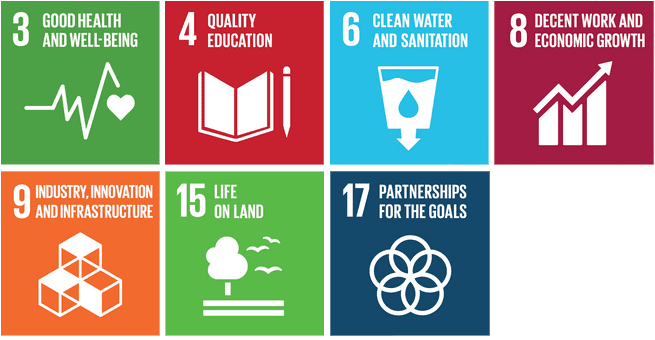 Promoting Environmental Sustainability
Energy-saving initiatives in production and daily operation.
Increasing Renewable Energy(solar energy).
Increasing Efficiency in Distribution.
Upgrade into more energy saving tollgates and fuel stations.
[Max Cement upgraded dry process which is in less energy, electricity and fuel consumption.]

Ensuring Health & Safety
Our Safety First approach for our employees and contractors
Provision of healthcare for employees.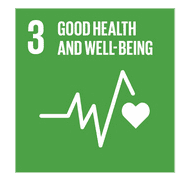 Supporting Inclusive Growth
Local sourcing projects for helping smallholder farmers(Small shareholders scheme in Shwe Yaung Pya Argo)
Sustainable sourcing of our agricultural raw materials
Compliance with our supplier code.