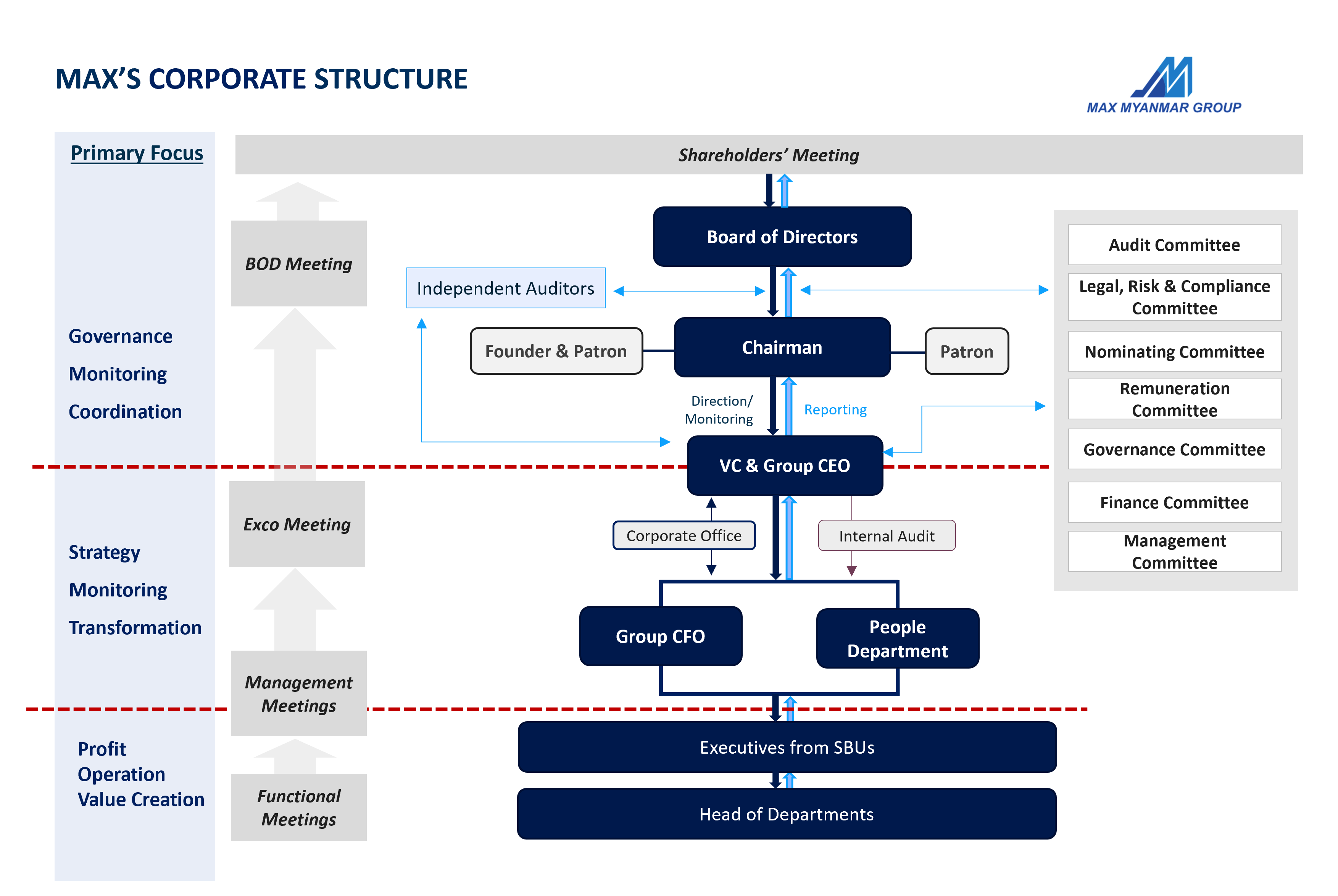 Max Myanmar Group's Value Creation Model for Stakeholders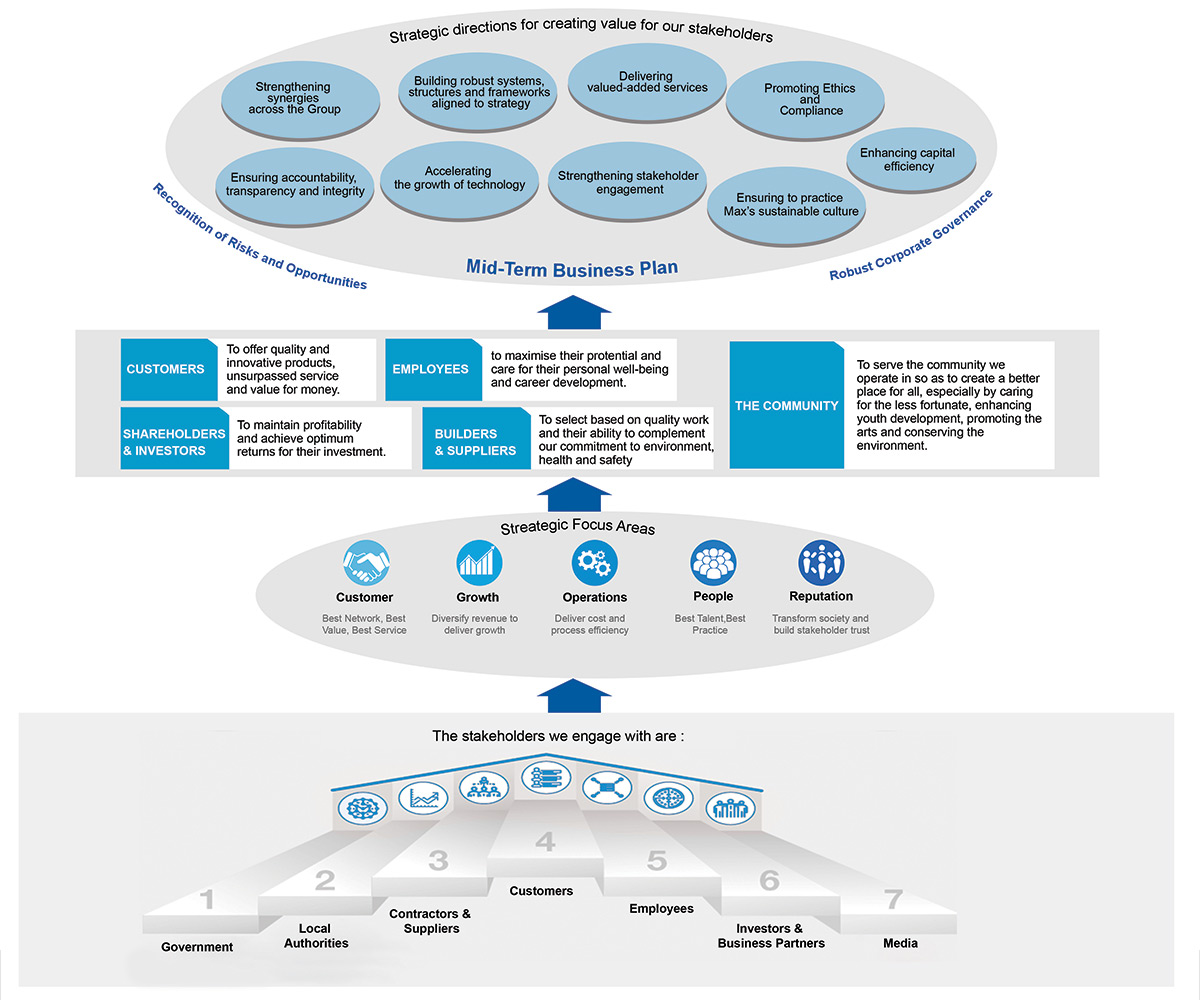 Corporate Strategy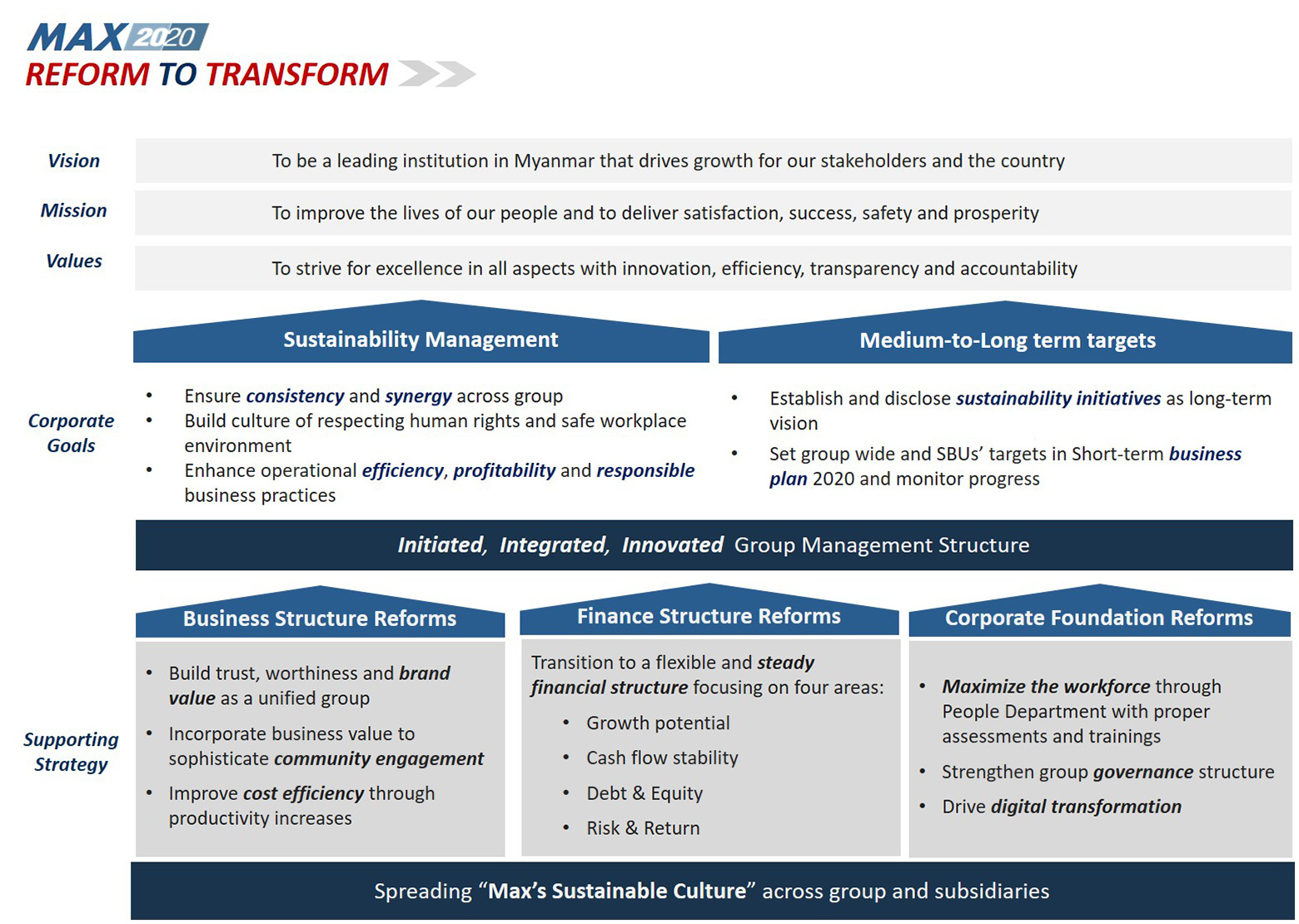 INITIATED. INTEGRATED. INNOVATED.
As part of Max's 2025 Sustainability Goals, Max Myanmar is focusing on Responsible Operation for environmental protection, Innovative Application for lifestyles and Socio-economic Contribution for society.
To ensure the group-wide spread of this culture, and to communicate the message to subsidiaries, there are three parts of reform process:
Business structure
Finance structure
Corporate foundation
These structures align with the group's medium to long-term targets and sustainability initiatives. To reform the business structure, Max Myanmar is building trust, worthiness and brand value as a unified group. It aims to raise community awareness and engagement while boosting cost-efficiency through productivity. It encourages confidence in technology through its integrated reporting system, which ensures transparency for shareholders. This is a group that prides itself on delivering innovations and services that advance general wellbeing.
Max 2020 Corporate Strategy