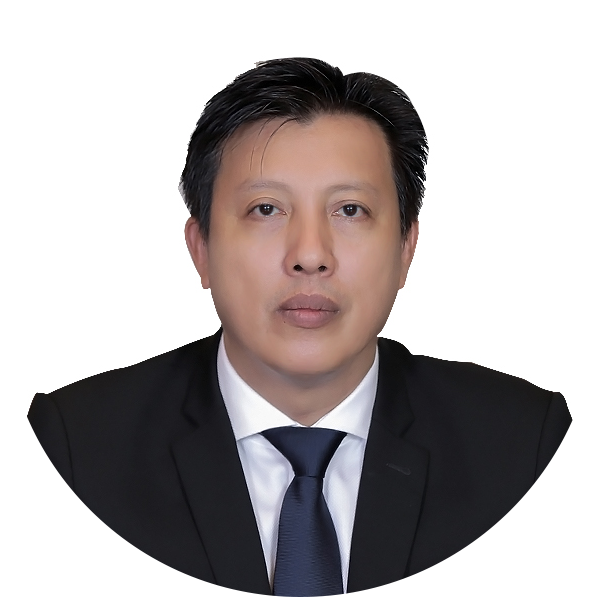 U Zaw Zaw
Founder and Patron
U Zaw Zaw is the founder and Patron of Max Myanmar Group and AYA Financial Group. With over 29 years of management experience, he is an established and well-connected entrepreneur and business leader in Myanmar. U Zaw Zaw founded Max Myanmar Company in 1993 and AYA Bank in 2010. His achievements include steering the management and growth of Max Myanmar Group and AYA Financial Group, major conglomerates in Myanmar.
He is currently serving as the President of the Myanmar Football Federation since 2005 and Vice-President of the Asian Football Confederation (AFC). He relentlessly provides both funding and effort for the development of soccer in Myanmar. As a firm believer in contributing to society and helping the needy, he has supported various philanthropic causes through the Ayeyarwady Foundation, including the Yankin Children Hospital, Ayeyarwady Covid-19 Center, and a wide range of corporate social responsibility initiatives nationwide.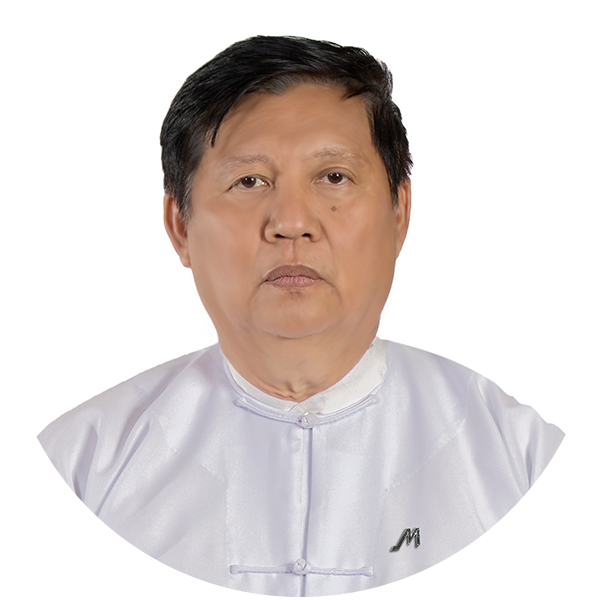 U Soe Tint
Patron
U Soe Tint is the  Patron of the  Board since its inception.  He graduated with  BA  Law  (LLB)  and have experiences in machinery and vehicles operations over 30 years. His strong knowledge of machinery and vehicles operations delivered valuable service for Max Myanmar Group.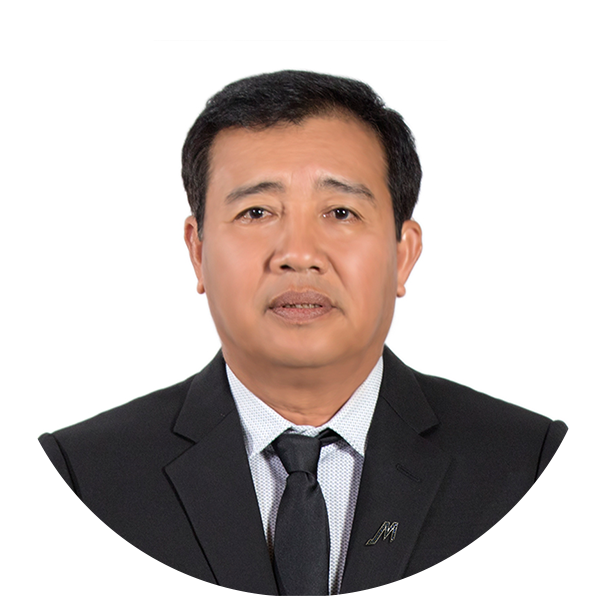 U Ohn Kyaw
Chairman 
U Ohn Kyaw is the Chairman of Max Myanmar Group and appointed  as board  member  since  its  inception.  His vast  experiences  in  construction sector  dedicate  for  delivering  highest,  quality  of  service  and  adhere  to strongest standards. As a result of his experiences, he brings extensive experience and knowledge in the areas of construction management and strong relationships with other investors and stakeholders.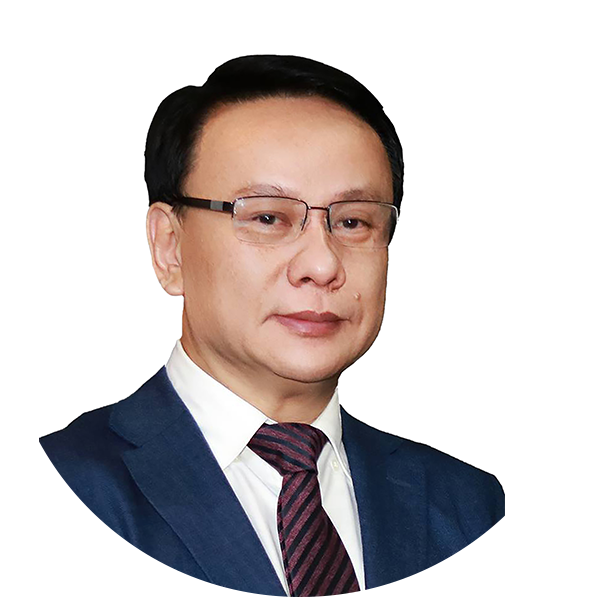 Dr Thaung Han
Vice Chairman & Group Chief Executive Officer
Dr Thaung Han has more than 30 years of experience in international business, corporate strategy and restructuring, and banking.  Prior to taking the position of Vice Chairman & Group CEO in Max Myanmar Group, he served as MD & CEO in Myanmar Citizen Bank, and MD & Advisor at AYA Bank and AYA Financial Group. He earned his PHD in International Business from UTEP and MBA from Purdue University. He also earned Diploma in Business Law and Executive MBA from Yangon University of Economics  and also holds  a medical  degree  from  Mandalay  University of Medicine. He has strong management experiences in banking and diverse business sectors, foreign JV, and NGOs. He has been actively participating  in capacity building of the communities and CSR activities. As part of Ayeyarwady Foundation, Dr Han is also participating as Deputy Chief Executive Officer at Ayeyarwady Center which is set up as treatment center for Covid-19 patients.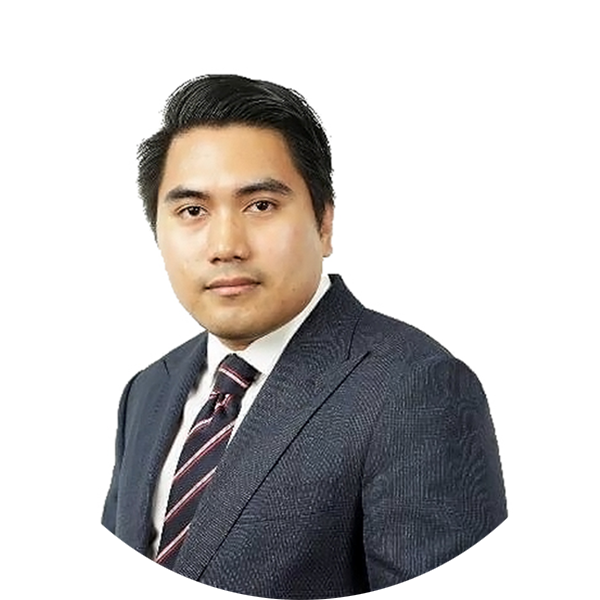 U Aung Khant @ Andrew Khant
Group Chief Financial Officer  
Andrew Khant @ U Aung Khant has been a CPA Australia member for over 6 years with the Bachelor of Commerce (2009) from University of Canberra, Australia. By utilizing his education, qualifications, international managerial, accounting & financial experiences mostly in Banking & Finance Industry for almost 15 years, he is currently taking a role of the Group CFO of Max Myanmar Group. Before his current Group CFO responsibilities in Max Myanmar Group, he was the Deputy Managing Director of one of the medium sized commercial banks in Myanmar after some years of working in the strategic management roles both in Myanmar & overseas financial institutions.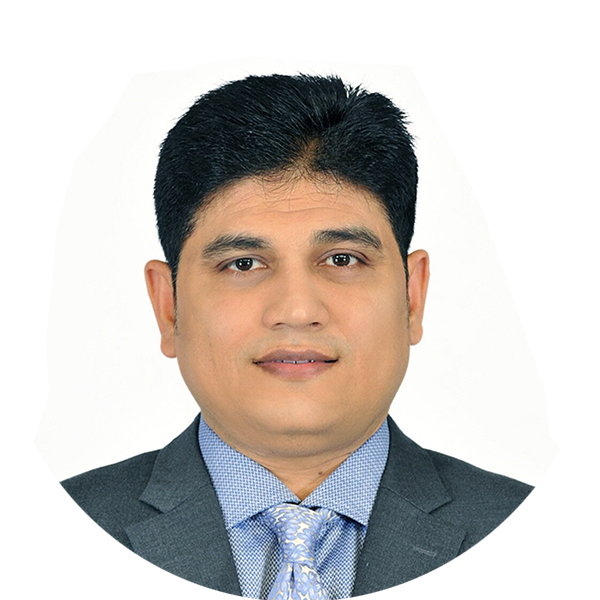 Dr Tin Latt
Independent Non-Executive Director
Dr. Tin Latt was appointed as an Independent Non-Executive Director (INED) of Max Myanmar Group. He is a Certified Public Accountant (CPA) and graduated from Oxford Brooks University (UK). Having twenty years of professional experience in the auditing field, he brings a strong financial service background and extensive auditing experience to the Board. He is also the founder and Managing Director of Management and accountancy training and Managing Partner of MAT Audit and Professional Services, providing Governance, Risk and business advisory, and Auditing services.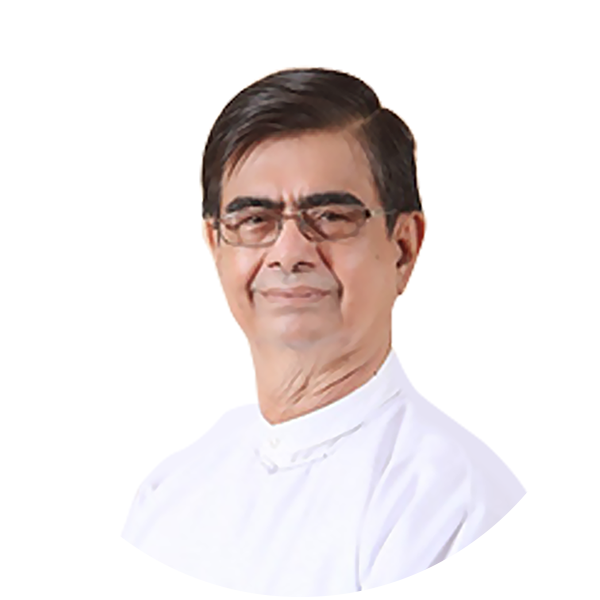 U Min Sein
Independent Non-Executive Director 
U Min Sein was appointed as an Independent Non-Executive Director of Max Myanmar Group. He is an accomplished lawyer who is an Advocate of the Supreme Court, a Certified Public Accountant and has been practicing law since 1972. He is the Managing Partner of U Min Sein Law Firm (Yangon), a member of Asia Law Alliance, in association with Christopher Bridges (Singapore). Within his illustrious Curriculum Vitae, he has served as legal advisor to the Embassies, Corporates and Multinational Companies in various industries. As part of his contribution to the society, U Min Sein served as a lecturer in Commercial Law at the Auditor General's Office for twenty years and lecturer in Commercial law to Certified Public Accountant (CPA).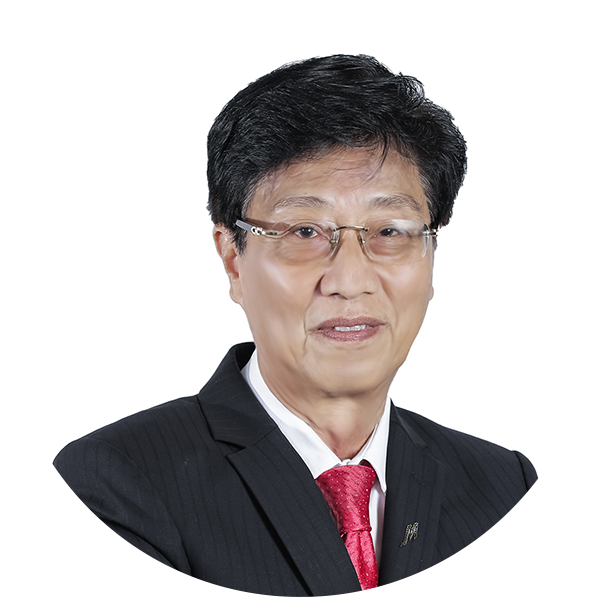 U Kyaw Kyaw
Independent Non-Executive Director
He graduated  with  B.E  (Civil),  DH  (DELFT),  P.E  MIE Aust.,  and  CP English. Since 2010, he is taking the role as group consultant for Max Myanmar  Group  and  he has years of experiences in various sectors such manufacturing, construction, trading and other businesses.