FUELLING MYANMAR'S PROGRESS
Max Energy was established in June 2010 after the formal approval of the National Privatization Commission for the private distribution of diesel and petroleum products in Myanmar.
The role of Max Energy is to fulfill the energy requirements of motor vehicles, support the growth of inland transportation, and achieve customer satisfaction. In short, to enhance the growing economy of our country.
Max Energy started operations with twelve filling stations. Today, there are over 40 filling stations operated by its team of over 1,000 employees, to provide high-quality fuel products throughout the country.
THILAWA OIL DEPOT TERMINAL
Initiated in 2013 and commissioned in January 2017, this terminal is located in Thilawa Economic Zone (SEZ), situated on 24.71 acres. It has a Total Storage Capacity of 35,000 tons and handles the storage of 4 types of fuels: 92 RON, 95 RON, Premium Diesel and High Speed Diesel. It has a total storage capacity of 38,765 MT in current operation and additional 47,820 MT in future.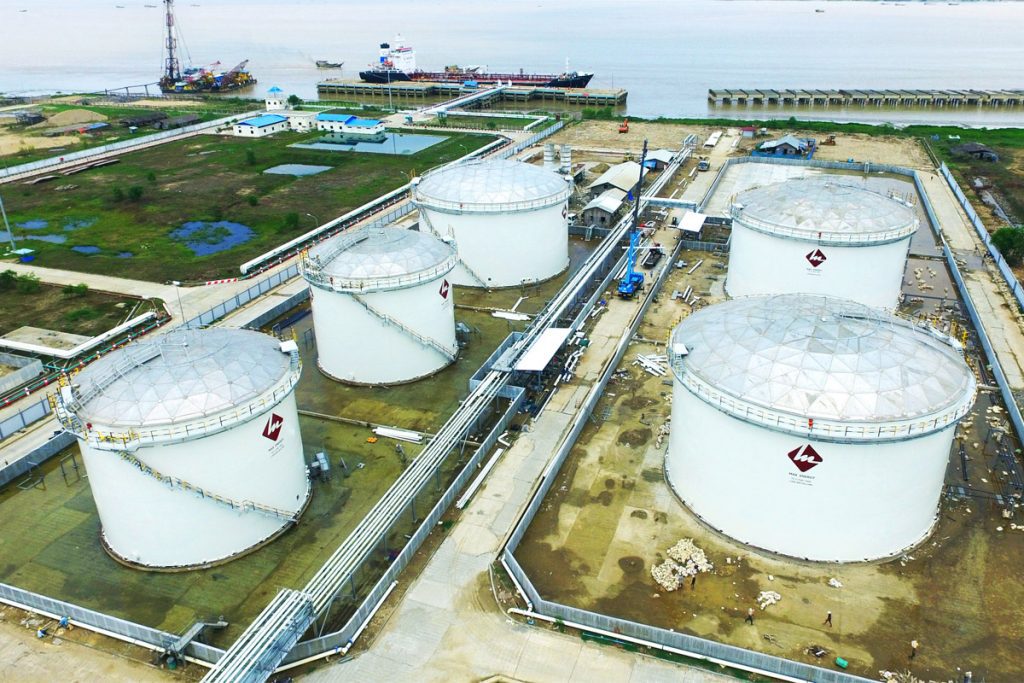 TANK CONSTRUCTION
Designed and built in line with stringent international guide­lines, the tank is a standard bearer for safety and build quality.
The Truck Loading Bay has 18 loading arms, each designed for a flow rate of 40m3/H.
The storage tanks are fitted with protection systems against lightning, fire and overflow. And the Operation Control System ensures that correct levels are maintained at all times.
Thilawa Oil Depot Terminal is currently operated by Max Services Co., ltd., a management services company.